While it's not exactly Oprah's Favourite Things, I'm always excited to share some of the fun finds I come across in my blogging adventures. The holiday season is a great excuse to give you a few hints about what your loved ones might like to find under the tree or at your holiday party.
This year, I'm splitting the post into two parts – today, I present a few of my favourite holiday party pleasers and then I'll follow-up with a post featuring some of my favourite wine bloggers and writers sharing their gift-giving suggestions. Look for that one soon!
So what should you be stocking at your next holiday party, or bringing to impress the host? Here are a few of my ideas: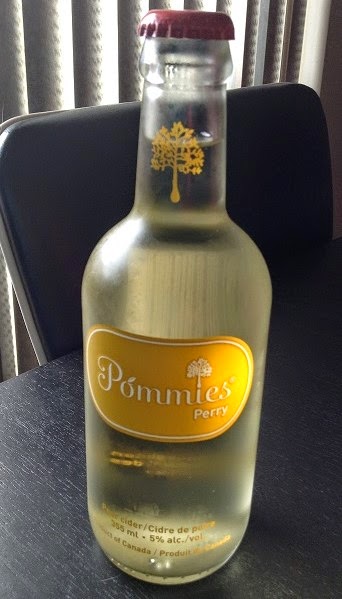 Pommies Perry – Most of you already know that I'm a big fan of Pommies apple cider (it's made in a wine style and I love that it's crisp, refreshing and a little on the sweet side). I looked very forward to trying the pear version of their cider and, while my heart still belongs to the apple, Perry makes a great addition to the bar at your holiday party. Perry is a little less sweet and more tart than the apple, but just as crisp and refreshing. A nice addition to the Ontario cider menu. Available at select LCBO locations or see their website for province by province availability: http://pommies.com/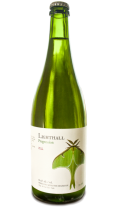 2013 Lighthall Progression sparkling wine – Kicking off the evening with a sparkling wine is a great way to toast the season. Progression remains a favourite in our household, perfect on its own, with oysters or to accompany all those salty party snacks (I recently had it with nachos – delicious). This Prince Edward County sparkler is a fantastic and festive addition to any party. Available at the winery or via agent: www.lighthallvineyards.com/
Sprucewood Shores Warm 'n Cozy – When I was offered the chance to try Sprucewood Shores Warm 'n Cozy mulled wine, I jumped at the opportunity. I've heard all about mulled wine being served in German Christmas markets and warm, spicy wine sounded like a pretty good idea to me. So one cold evening, Shawn and I heated some up on the stove and poured it into mugs – not exactly how we're used to serving our wine, but a fun alternative. We curled up on the couch and both of us had the same reaction – the first sip is a little jarring. But as we tried a second and third sip, we really warmed to this drink. The flavours are very similar to the German Christmas cookies my Omi used to give us every year during my childhood, so it's quite different than your traditional wine and it turned out to be a lovely winter warmer. This one would be great for sipping around the fire with friends or for curling up with the one you love. Available now in select LCBO outlets and via the winery: http://www.sprucewoodshores.com/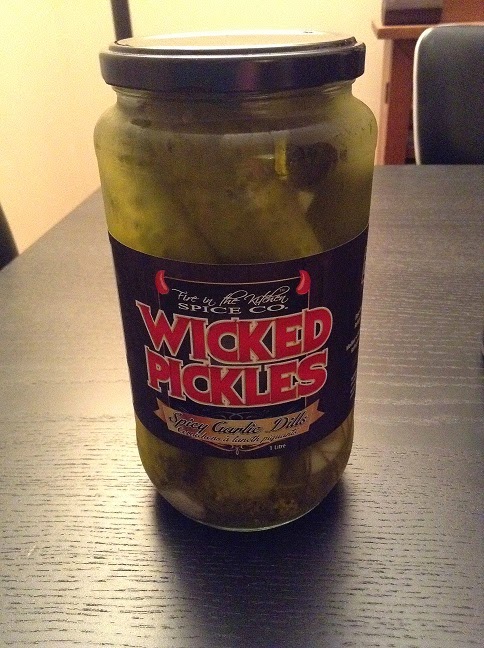 Fire in the Kitchen Wicked Pickles – I had no idea one of our favourite spice blend companies made pickles too (though apparently they have for years). We tried them recently at the Gourmet Food and Wine Expo and I completely fell for them. I want my dill pickles with a huge hit of garlic and Shawn likes them nice and spicy. These come in two different styles – one for each of our tastes! Available via the company website or at select retailers: https://fireinthekitchen.ca/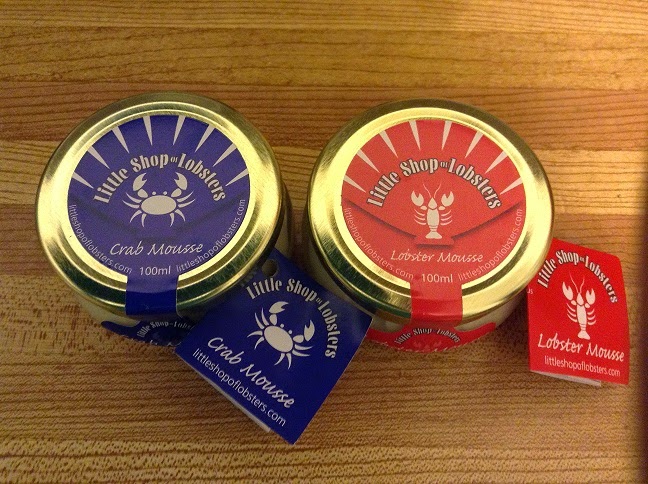 Little Shop of Lobsters crab and lobster mousse– Shawn and I fell hard for the lobster and crab mousse from Little Shop of Lobsters at the One of a Kind Show this year. So hard, in fact, that we may not feel up to sharing these little pots of deliciousness with our holiday guests. Be sure to get the bigger jars if you don't want your Grinch-y side to come out! Available via trade show of the company website: http://www.littleshopoflobsters.com/
Do you have any favourite holiday party must-haves? Feel free to share in the comments – and don't forget to watch for the blogger wine gift round-up coming soon…
* Some of these products were provided as samples and some I purchased. All opinions are my own and all these were chosen because I really liked them and thought you might too.