I'm so excited to announce a new regular series on the blog—Food Pairing Friday—where I will pick the brains of some of my favourite chefs, sommeliers and wine aficionados to find out what wine and food combinations they recommend. I'm hoping you'll find it a fun and informative way to kick-off your weekend. Maybe it will even inspire you to try a new wine pairing at a restaurant or in your own kitchen.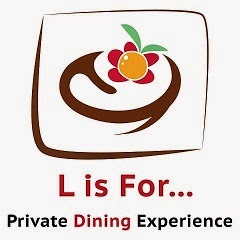 First up is Rebecca Meïr-Liebman, sommelier and, alongside her husband, Chef Eyal Liebman, the co-founder of L is For and co-creator of the locally renowned Chocolate Dinner series. The dinners, which are always a sell-out, feature chocolate in every single dish, and Rebecca pairs each course with an appropriate wine (usually from a local winery).
The next Chocolate Dinner is on May 30th and will feature the wines of Prince Edward County's Lacey Estates. Rebecca's flare for creative and unique pairings will no doubt be a highlight of the event and her Food Pairing Friday submission showcases two of the challenges she recently took on to use wine in fun and unexpected ways.
Rebecca's pairing suggestions:
I love pairing desserts in a non-traditional way, in particular featuring wines that are not dessert wines or port. There is a much wider spectrum of wines to pair dessert with, especially if you are working with a professional pastry chef who can adjust the complexity and sweetness of a dessert to help make the perfect pairing.
There is only one rule we have to follow – the wine has to be just a bit sweeter than the dessert, so as not to ruin the wine. Here are two non-traditional pairings I offered at our Chocolate Dinners.

The dish: Carrot cake and Valrhona Taïnori dark chocolate
Goat cheese | chocolate carrot cake
Paired with: Kew Vineyards, Heritage, 2011 (50% Cabernet Sauvignon, 40% Merlot, 10% Cabernet Franc)
A stylistic blend of equal parts Apassimento and Ripasso demonstrates how the Old Italian winemaking process can produce consistently full-bodied red wines in Ontario.
The reason why it pairs well is mainly thanks to the use of the Apassimento wine making technique. The goat cheese was added to take down the sweetness of the carrot cake and add fattiness and richness to hold to the Heritage.
The dish: Tomato, olive oil and Valrhona Ivoire white chocolate Tomato gelée, a L'Olivier and white chocolate mousse, macerated strawberries and lemon marmalade
Pairing: Stanners Vineyard, Gris et Noir, 2011
This pairing was ambitious! Since it is an off-dry wine, Chef Eyal added
salt to the white chocolate mousse to lower the impression of sweetness
in the dish, the salt made the pairing work. This wine would naturally
pair well with a Caprese salad and that is how we realized the saltiness
would make the pairing.
Looking for more information on attending a Chocolate Dinner or booking a chef experience with Rebecca and Eyal? Visit the L is For website to learn more.