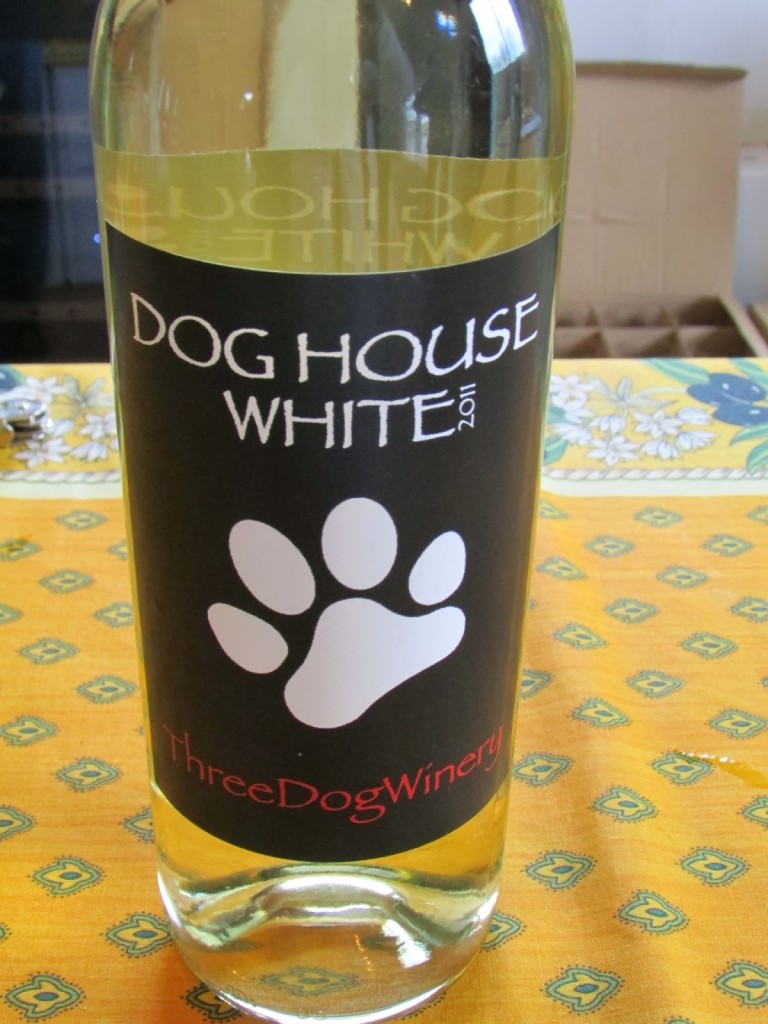 On a recent trip to Prince Edward County, Shawn and I were able to visit the new home of Three Dog Winery. As you might remember, I blogged a while back about Three Dog's innovative Indie GoGo campaign to raise the funds needed to complete the winery. Well, that initiative was a huge success and Three Dog is now a reality.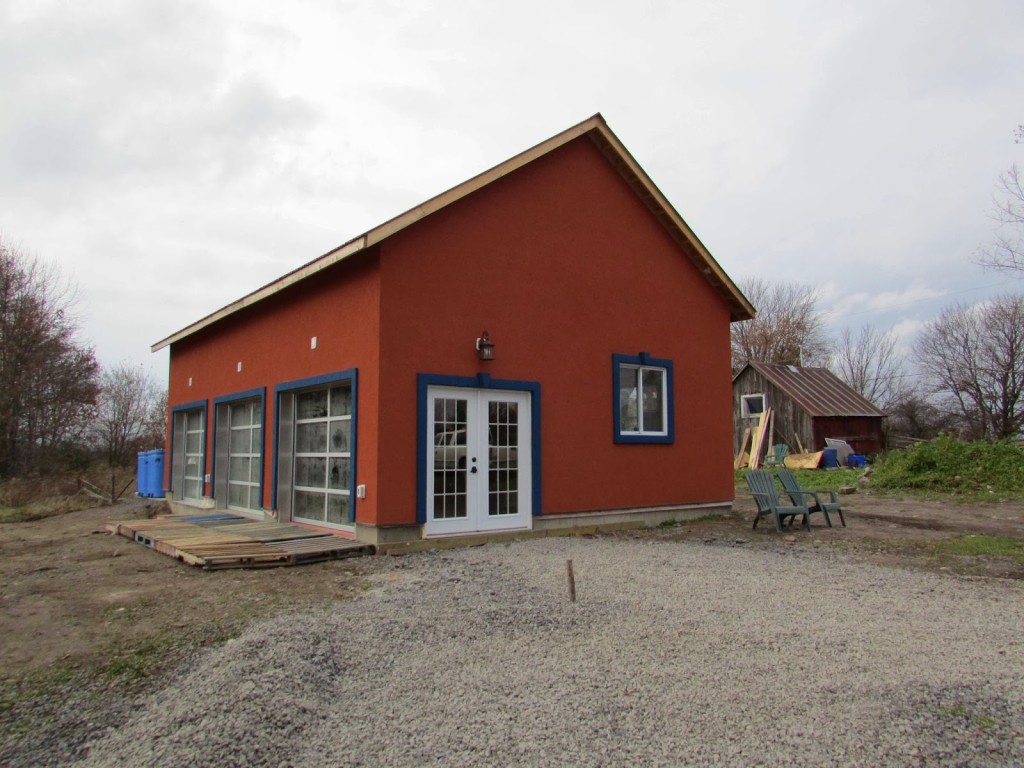 The new winery building
The new winery building was filled with friends and family who were there to wish John and Sacha Squair all the best with their new business – though if the first bottling is any indication, they have more than luck on their side, there's real winemaking talent there too. We were able to sample that first wine – Dog House White – a very refreshing and drinkable white wine blend – and both Shawn and I enjoyed it enough to take home a few bottles.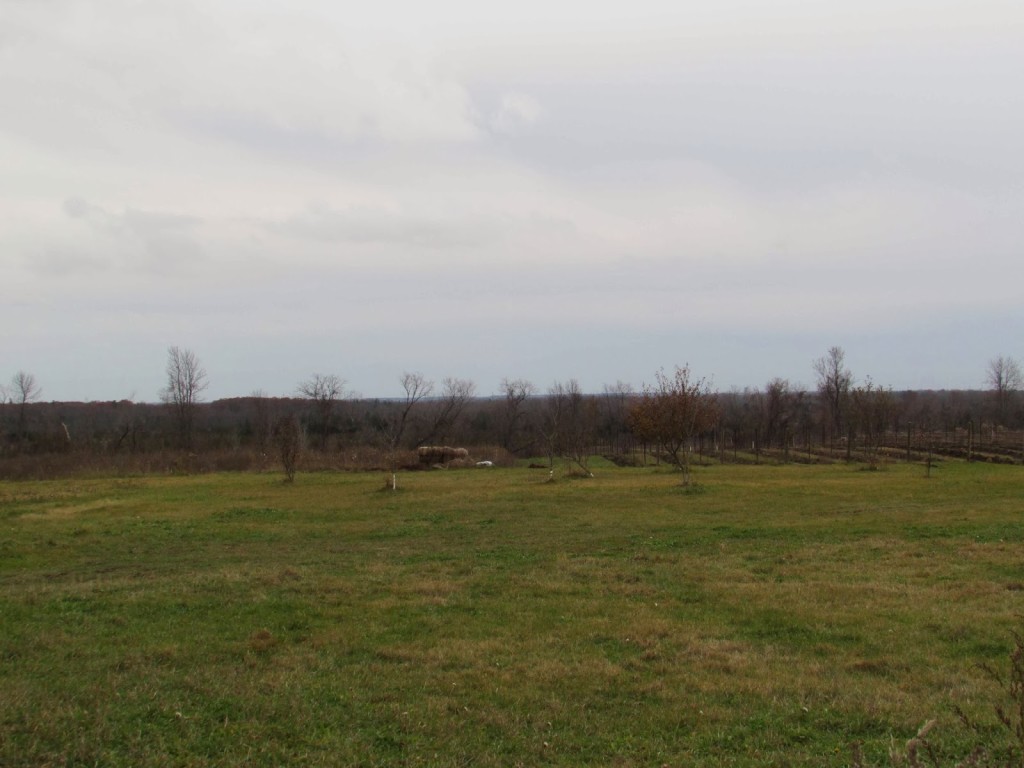 These vines were planted with love – and will be lush next spring!
PEC is home to a number of new wineries these days, but I think many of us hold a special place for Three Dog in our hearts because John and Sacha have been such incredible advocates for the area for so many years. It's also hard not to have a soft spot for a winery you had a tiny part in building.
Interested in ordering Dog House White? You can find information on the Three Dog website, or stop by for a visit on your next trip to the County.